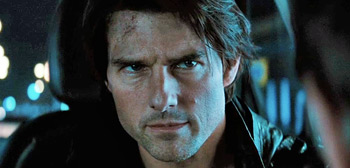 Tras el espectáculo, creación del propio John Woo, que fue Misión Imposible 2, J.J. Abrams hizo que la franquicia volviera a su idea original con M:i:III. Ahora, Abrams ha vuelto a producir Mission Impossible: Ghost Protocol con el director de The Incredibles y Ratatouille llamado Brad Bird, con Tom Cruise revuelve como el agente Ethan Hunt, junto a Jeremy Renner como el novato del equipo. Tras meses esperando, ya tenemos el trailer oficial de esta secuela, que parece que pasará el testigo de Cruise a Renner.
Aquí teneis el trailer de la peli de Brad Bird, Mission: Impossible Ghost Protocol:
También podeis ver el trailer de Mission: Impossible Ghost Protocol en Alta Definición en Yahoo
Mission: Impossible Ghost Protocol está dirigida por el ganador de un Oscar Brad Bird, director de pelis de animación como The Iron Giant, The Incredibles y Ratatouille. El reparto lo conforman Tom Cruise como el Agente Ethan Hunt, además de Jeremy Renner, Simon Pegg, Josh Holloway, Tom Wilkinson, Paula Patton, Léa Seydoux y Michael Nyqvist. El productor J.J. Abrams ha fraguado la historia con Cruise, y los guionistas André Nemec y Josh Applebaum (ambos de «Alias», «Life on Mars»). Paramount nos traerá Mission: Impossible Ghost Protocol a los teatros y al IMAX a partir del 14 de Diciembre de 2011, sin fecha oficial para España.
Via | First Showing
Tags