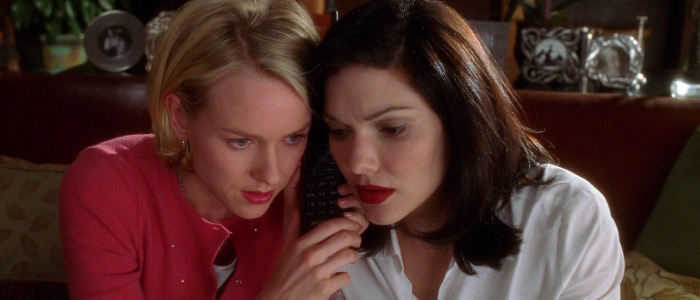 El siglo 21 es jóven, apenas estamos en la segunda década, pero ya hemos visto bastantes pelis en estos 16 años que llevamos en él. Así que la BBC preguntó a 177 críticos de cine procedentes de 36 países distintos sobre cuales serían las 100 mejores pelis de este siglo.
La peli de David Lynch Mulholland Drive ha surgido como la favorita, con la peli dirigida por Wong Kar-wai In the Mood for Love y la de Paul Thomas Anderson titulada There Will Be Blood completando el top 3. Wes Anderson, Christopher Nolan,y los Coens están también entre los directores más queridos. Os traemos las 25 mejores pelis del siglo 21 aquí, pero podeis ver la lista completa de las 102 (porque ha habido un empate a 3 para el puesto 100) en la web de la BBC.
25. Memento (Christopher Nolan, 2000)

24. The Master (Paul Thomas Anderson, 2012)

23. Caché (Michael Haneke, 2005)

22. Lost in Translation (Sofia Coppola, 2003)

21. The Grand Budapest Hotel (Wes Anderson, 2014)

20. Synecdoche, New York (Charlie Kaufman, 2008)

19. Mad Max: Fury Road (George Miller, 2015)

18. The White Ribbon (Michael Haneke, 2009)

17. Pan's Labyrinth (Guillermo Del Toro, 2006)

16. Holy Motors (Leos Carax, 2012)

15. 4 Months, 3 Weeks and 2 Days (Cristian Mungiu, 2007)

14. The Act of Killing (Joshua Oppenheimer, 2012)

13. Children of Men (Alfonso Cuarón, 2006)

12. Zodiac (David Fincher, 2007)

11. Inside Llewyn Davis (Joel y Ethan Coen, 2013)

10. No Country for Old Men (Joel and Ethan Coen, 2007)

9. A Separation (Asghar Farhadi, 2011)

8. Yi Yi: A One and a Two (Edward Yang, 2000)

7. The Tree of Life (Terrence Malick, 2011)

6. Eternal Sunshine of the Spotless Mind (Michel Gondry, 2004)

5. Boyhood (Richard Linklater, 2014)

4. Spirited Away (Hayao Miyazaki, 2001)

3. There Will Be Blood (Paul Thomas Anderson, 2007)

2. In the Mood for Love (Wong Kar-wai, 2000)

1. Mulholland Drive (David Lynch, 2001)
Como nota, mentar que no siempre concuerdan con los premios de la Academia de los Oscar. Las 15 pelis que han ganado el Oscar a mejor peli en estos años desde 2001, solo hay 4 en toda la lista de 100 de la BBC. Pero como siempre, ni documentales ni comedias suelen llegar a este tipo de listas.
Tags