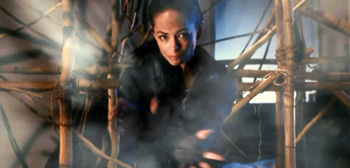 Os traemos un par de fotos de la peli promocionales. En ella podeis ver el look que tendrá la foto y la calidad de las imágenes/escenas.
Esta, al menos, tiene mejor pinta que Dragonball.
Street Fighter: The Legend of Chun-Li se estrenará el 27 de febrero de 2009 en USA, en España tendremos que esperar hasta el 27 de marzo de 2009 (han cambiado la fecha, según IMDb).
Via | First Showing
Tags