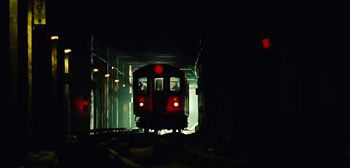 Sony ha sacado un segundo trailer del remake de The Taking of Pelham 123. Ya hemos visto un trailer de esta, pero en este se enseña un poco más. Este trailer que os traemos se ganará un poco más a las audiencias que el anterior.
[flashvideo filename=wp-content/uploads/2009/04/takingofpelham123-aprnew.flv width=»598″ height=»352″ /]
The Taking of Pelham 123 está dirigida por Tony Scott, director de clásicos como Top Gun, El último Boy Scout, Marea Roja, Enemy of the State, Spy Game, y Deja Vu. El guión ha sido escrito por Brian Helgeland, autor de L.A. Confidential,Conspiracy Theory, Payback y Mystic River. Aunque se sabe que la novela de John Godey's está en los créditos como inspiración, esta peli se basa en el remake de 1974 protagonizado por Walter Matthau.
La peli se estrena en España el 28 de Agosto de 2009 y en Argentina el 6 de agosto.
Via | First Showing
Tags