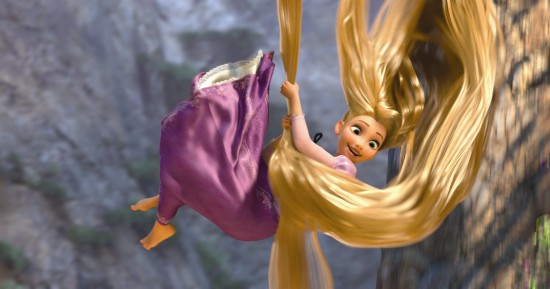 Pues si, esta vez parece que se han salido.
La Academia de Las Artes Y Las Ciencias Americana (conocida por ser las que celebran los Oscars cada año), ha sacado la lista de las 41 canciones que pueden ser elegidas como ganadoras.
Las elegidas en el primer bombo de las mejores canciones para este año son:
* "Alice" de "Alice in Wonderland"
* "Forever One Love" de "Black Tulip"
* "Freedom Song" de "Black Tulip"
* "Bound to You" de "Burlesque"
* "Welcome to Burlesque" de "Burlesque"
* "You Haven't Seen the Last of Me" de "Burlesque"
* "There's a Place for Us" de "The Chronicles of Narnia: The Voyage of the Dawn Treader"
* "Coming Home" de "Country Strong"
* "Me and Tennessee" de "Country Strong"
* "Despicable Me" de "Despicable Me"
* "Prettiest Girls" de "Despicable Me"
* "Dear Laughing Doubters" de "Dinner for Schmucks"
* "Better Days" de "Eat Pray Love"
* "If You Run" de "Going the Distance"
* "Darkness before the Dawn" de "Holy Rollers"
* "Sticks & Stones" de "How to Train Your Dragon"
* "Le Gris" de "Idiots and Angels"
* "Chanson Illusionist" de "The Illusionist"
* "Never Say Never" de "The Karate Kid"
* "To the Sky" de "Legend of the Guardians: The Owls of Ga'Hoole"
* "What If" deLetters to Juliet"
* "Life during Wartime" de "Life during Wartime"
* "Made in Dagenham" de "Made in Dagenham"
* "Little One" de "Mother and Child"
* "Be the One" de "The Next Three Days"
* "If I Rise" de "127 Hours"
* "When You See Forever" de "The Perfect Game"
* "I Remain" de "Prince of Persia: The Sands of Time"
* "Dream Big" de "Pure Country 2: The Gift"
* "How I Love You" de "Ramona and Beezus"
* "Darling I Do" de "Shrek Forever After"
* "Noka Oi" de "Six Days in Paradise"
* "This Is a Low" de "Tamara Drewe"
* "I See the Light" de "Tangled"
* "Rise" de "3 Billion and Counting"
* "We Belong Together" de "Toy Story 3″
* "Eclipse: All Yours" de "The Twilight Saga: Eclipse"
* "Nothing" de "Tyler Perry's Why Did I Get Married Too"
* "A Better Life" de "Unbeaten"
* "Shine" de «Waiting for 'Superman'"
* "The Reasons Why" de "Wretches & Jabberers"
Parece que el 6 de Enero de 2011 tendremos una nueva lista reducida, pero ahí es nada el listado.
Via | Slashfilm
Tags