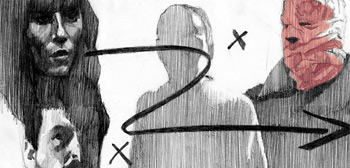 Menos mal, al menos veremos algo de acción.
El remake americano de la peli de Nacho Vigalondo española llamada Los Cronocrímenes se lleva elaborando desde que la peli se distribuyó por ese país, hace 2 años. Aunque sin mucho ruido hasta ahora y con pocos avacnes, Deadline comenta que el remake lo lleva DreamWorks en lugar de United Artists. Y el que lidera el proyecto es el ganador de un Oscar, guionista y director Steve Zaillian (Gangs of New York, All the King's Men, American Gangster).
En realidad esa es la noticia, que se ha adquirido el proyecto de UA y lo llevará DreamWorks, el cual es un estudio fuerte con mucho background y con productores buenos como Kathleen Kennedy y Steven Spielberg, y no dejarán que se haga una birria.
Via | First Showing