Disney ha sacado el segundo trailer oficial, y esta vez es de los largos, para la peli Tomorrowland del director Brad Bird (The Incredibles, Mission: Impossible – Ghost Protocol). Coguionizado y producido por Damon Lindelof, la protagonista es Britt Robertson (Under the Dome) como una optimista chica adolescente con curiosidad científica que se junta con el desilusionado inventor antaño chico genio (George Clooney) para descubrir los secretos de un enigmático lugar en el espacio y el tiempo que existe solo en sus memorias de manera colectiva y que se llama 'Tomorrowland.'"
Aventura y maravillas, junto a un espectáculo visual, en esta peli de Bird. A juzgar por el trailer, el tono podría ser incluso demasiado serio… espero que haya algo de humor. El reparto lo componen también Hugh Laurie, Raffey Cassidy, Tim McGraw, Judy Greer, Kathryn Hahn, Keegan-Michael Key, y Thomas Robinson. Tomorrowland opens in traditional theaters and IMAX on May 22nd.
He aquí la sipnosis oficial de Tomorrowland:
Del ganador de dos Oscar para Disney, Brad Bird nos trae una aventura futurista con "Tomorrowland," con el ganador de un Oscar George Clooney. Ligados por un destino en común, el que fuera un niño prodigio Frank (Clooney), alcanzado por la desilusión general, y Casey (Britt Robertson), una optimista y clara adolescente empujada por una curiosidad científica sin igual, se embarcan en una misión peligrosa para descubrir la verdad sobre el enigmático sitio de su recuerdo compartido conocido como "Tomorrowland" y que se encuentra en algún lugar del tiempo y del espacio.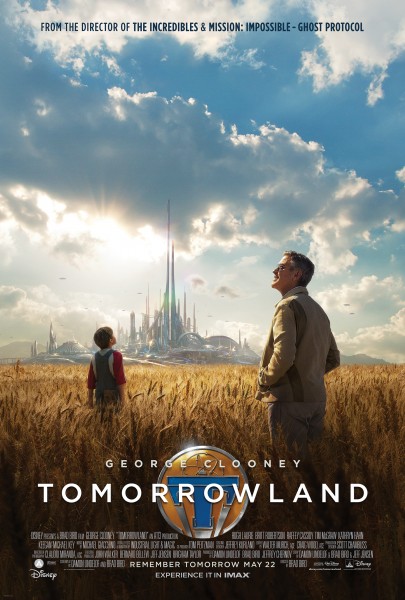 Via | Collider
Tags