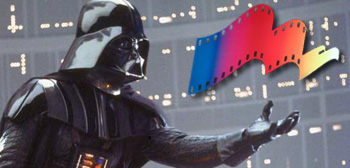 Pues sí, parece que la segunda parte de la saga galáctica más famosa ha sido elegida (junto a otras 24 pelis) para formar el bloque que entra en el registro nacional americano.
Desde hace 20 años, el The Library of Congress (La Biblioteca del Congreso americano) elige un grupo de pelis 'selectas' para ser preservadas en el National Film Registry, y ayer se anunciaban las ganadores. THR nos ha proveido de la lista de las 25 pelis de este año para ser preservadas durante el resto de los tiempos. Nuestro amado/odiado George Lucas tiene dos pelis más en la lista con The Empire Strikes Back y el famoso corto Electronic Labyrinth: THX 1138 4EB (con el cual alcanzó a la crítica de todo el mundo).
Además de tener a una de Spike Lee, Malcolm X, y la original de Edwards de 1964, The Pink Panther, hay bastantes otras pelis dedicadas a diferentes estilos y culturas.
La lista completa es:
Airplane (1980)
All the President's Men (1976)
The Bargain (1914)
Cry of Jazz (1959)
Electronic Labyrinth: THX 1138 4EB (1967)
The Empire Strikes Back (1980)
The Exorcist (1973)
The Front Page (1931)
Grey Gardens (1976)
I Am Joaquin (1969)
It's a Gift (1934)
Let There Be Light (1946)
Lonesome (1928)
Make Way For Tomorrow (1937)
Malcolm X (1992)
McCabe and Mrs. Miller (1971)
Newark Athlete (1891)
Our Lady of the Sphere (1969)
The Pink Panther (1964)
Preservation of the Sign Language (1913)
Saturday Night Fever (1977)
Study of a River (1996)
Tarantella (1940)
A Tree Grows in Brooklyn (1945)
A Trip Down Market Street (1906)
Además, si teneis curiosidad, podeis ver el listado completo de las 525 pelis escogidas aquí.
Via | First Showing y Filmjunk
Tags