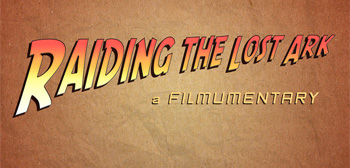 Tras los documentales hechos por un fan de la Star Wars Trilogy, el cual era Jamie Benning, ahora nos llega su propia versión de este tipo de «filmumentary» pero dedicado a Raiders of the Lost Ark, la primera entrega de la saga de Steven Spielberg llamada Indiana Jones. Minidocumental de 17 minutos llamado Raiding the Lost Ark tras el salto.
He aquí los primeros 17 minutos del documental hecho por el fan Jamie Benning llamado Raiding the Lost Ark (via Movies.com):
Como dice en el opening, Raiding the Lost Ark contiene videos de detrás de las cámaras y archivos de sonido, textos y demás de lo que fue el rodaje y la historia en 1978, dando una mirada sin precedentes a todo lo que trajo el desarrollo de Raiders of the Lost Ark. Desde entrevistas a cintas de casting, el material que integra este documental (todavía en producción) se expande a través de años y merecerá ser incluido en los Blu-Rays si los sacan. Os informaremos cuando el documental esté disponible.
Via | First Showing
Tags