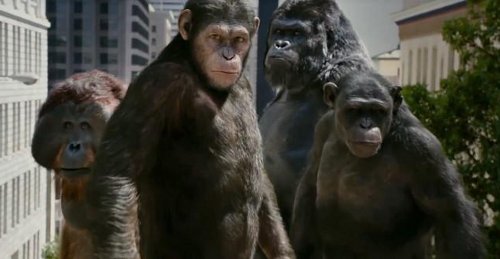 La Academia americana sobre Artes y Ciencias ha anunciado las 15 pelis que han sido elegidas para el Oscar en la categoría de Mejores Efectos Visuales en la ceremonia 84th Academy Awards.
El comité ejecutivo de esa sección bajará la lista a 10 a primeros de Enero de 2012. Para el 19 de Enero, dicho comité va a bajar la lista de nuevo a los 5 finalistas.
Aquí está la lista en orden alfabético:
"Captain America: The First Avenger"
"Cowboys & Aliens"
"Harry Potter and the Deathly Hallows Part 2″
"Hugo"
"Mission: Impossible – Ghost Protocol"
"Pirates of the Caribbean: On Stranger Tides"
"Real Steel"
"Rise of the Planet of the Apes"
"Sherlock Holmes: A Game of Shadows"
"Sucker Punch"
"Super 8″
"Thor"
"Transformers: Dark of the Moon"
"The Tree of Life"
"X-Men: First Class"
Recordamos que la Ceremonia n.84 de los Oscar se anunciará el Jueves 24 de Enero de 2012. Billy Crystal será el presentador para la ceremonía que se celebrará el Domingo, 26 de Febrero de 2012.
Via | Filmonic
Tags