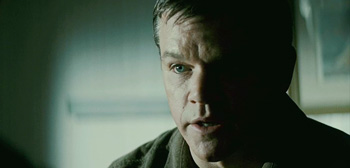 Otro thriller psicológico. Warner Bros nos trae el trailer para la nueva peli de Clint Eastwood: Hereafter, un thriller sobrenatural cuyo protagonista es Matt Damon que interpreta a una persona que puede hablar con los muertos. Bien, eso es una parte del argumento, no es un spoiler. Los otros actores que acompañan a Damon son Bryce Dallas Howard, Richard Kind, Jay Mohr, Cécile De France y Frankie/George McLaren.
[flashvideo filename=wp-content/uploads/2010/09/Hereafter-officialtrailer.flv width=»598″ height=»268″ /]
También podeis verlo en Alta Definición en Apple
Este thriller sobrenatural se centra en 3 personas: un americano, una periodista francesa y un chico de Londres, los cuales han experimentado con la muerte de distintas maneras.
Hereafter está dirigido por el legendario Clint Eastwood, autor y/o director de The Rookie, Unforgiven, Space Cowboys, Blood Work, Mystic River, Million Dollar Baby, Flags of Our Fathers, Letters from Iwo Jima, Changeling, Gran Torino e Invictus. El guión para esta ha sido escrito por el nominado al Oscar Peter Morgan, autor de guiones como The Last King of Scotland, The Queen, Frost/Nixon y The Damned United.
Warner Bros nos trae esta peli para el 21 de Enero de 2011 en España.
Via | First Showing
Tags