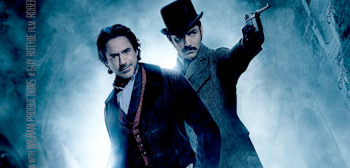 Un juego de sombras. El segundo título habla por sí solo, así que no hay ninguna frase emotiva necesaria. Warner Bros ha sacado via Yahoo el poster final para la secuela dirigida por Guy Ritchie llamada Sherlock Holmes: A Game of Shadows, que sigue la historia establecida en Sherlock Holmes. Robert Downey Jr. protagoniza de nuevo como Holmes, con Jude Law como el Dr. Watson. Aunque han salido varios posters de personajes específicos, ahora el oficial nos muestra a los dos personajes principales posando a lo lejos y en pose totalmente descentrada, con la sombra de Moriarty al lado.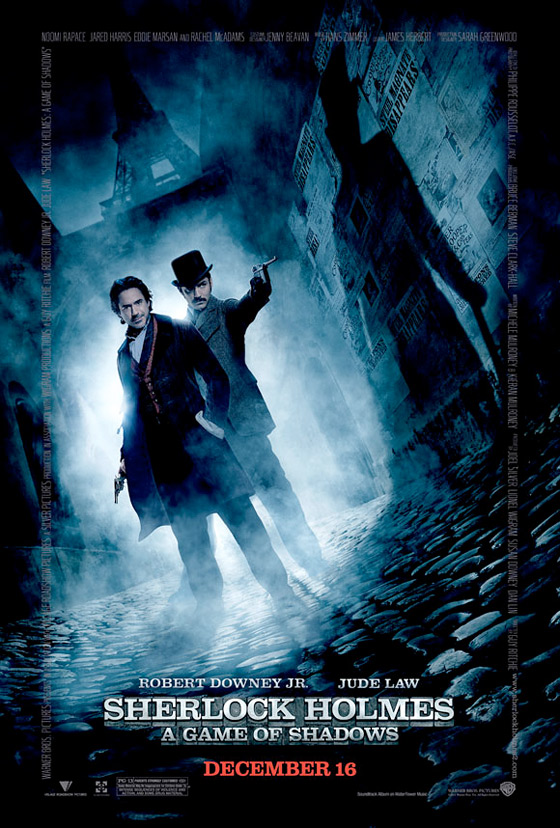 Sherlock Holmes y su acompañante Dr. John Watson reunen fuerzas de nuevo para seguir y desenmascarar a su peor enemigo, el Professor Moriarty, en esta secuela a la peli de 2009.
Sherlock Holmes: A Game of Shadows está dirigida de nuevo por el director británico Guy Ritchie, director de Lock Stock & Two Smoking Barrels, Snatch, Revolver, RocknRolla, y la primera Sherlock Holmes. El guión ha sido cosa de Kieran & Michele Mulroney, que dirigió y guionizó la peli independiente Paper Man. Warner Bros y Silver Pictures nos estrenan esta peli en España el 5 de Enero de 2012.
Via | First Showing
Tags