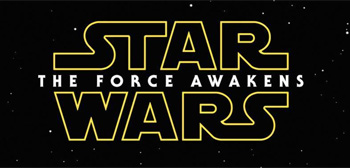 Tras el día de Acción de Gracias (algo que solo celebran los norteamericanos y siempre es el cuarto jueves de noviembre), será el viernes que todos esperamos. Tras el trailer de Jurassic World en el partido de la NBC que se estrenará el jueves, el vienres le tocará el turno al teaser trailer de Star Wars: El Despertar de la Fuerza. Al parecer solo se proyectará dicho trailer en nueve cines Regal Theater de USA, y solo del 28 al 30 de Noviember, que es poco para ser el trailer de Star Wars: The Force Awakens.
He aquí la lista de los nueve cines Regal Theater donde se verá el trailer de Star Wars: The Force Awakens:
Irvine, CA – Edwards Irvine Spectrum 22 & IMAX
San Diego, CA – Edwards Mira Mesa Stadium 18 IMAX & RPX
Atlanta, GA – Regal Atlantic Station Stadium 18 IMAX & RPX
Chicago, IL – Regal City North Stadium 14 IMAX & RPX
New York, NY – Regal Union Square Stadium 14
Warrington, PA – Regal Warrington Crossing Stadium 22 & IMAX
Knoxville, TN – Regal Pinnacle Stadium 18 IMAX & RPX
Houston, TX – Edwards Houston Marq'E Stadium 23 IMAX & RPX
Seattle, WA – Regal Thornton Place Stadium 14 & IMAX
Lo bueno es que se proyectará en todas las salas sea cual seal la peli. Seguramente lo veamos en la web tarde o temprano, aunque Lucasfilm y Disney quieran hacer algo especial, después del 'robo' del trailer de The Avengers: Age of Ultron no hace ni falta ir al cine. Aquí teneis el tweet del cine:
Regal have now removed their tweet and Facebook post about the Star Wars trailer. Someone jumped the gun! (it's obviously happening though)

— Eric Goldman (@EricIGN) November 24, 2014
Seguramente en el fin de semana no solo los Regal estrenarán el trailer, así que seguro que alguien lo ve de una manera u otra. AMC sería una de las cadenas a las que interesaría tener dicho trailer por el número de franquicias que tiene sólo en USA, por ejemplo.
Bad Robot posteó ayer esta nota de J.J. Abrams en su cuenta de Twitter:
THANKSGIVING pic.twitter.com/46811BgWiF

— Bad Robot (@bad_robot) November 24, 2014
¿Un trailer de 88 segundos para Star Wars: The Force Awakens? Los 88 me recuerdan a las 88 millas por hora del Delorean (140 km por hora en España). Así que J.J. Abrams es un gran fan, y no sólo de SW.
Tal como hemos dicho, los cines AMC Theatres y Cinemark también tendrán su trailer este fin de semana:
We can confirm that a teaser for @StarWars: The Force Awakens will play at select AMCs this Friday! Locations soon! pic.twitter.com/nPpaQONHQQ

— AMC Theatres (@AMCTheatres) November 24, 2014
"I find your lack of faith disturbing." #TheForceAwakens trailer is coming to select Cinemark theatres. Details soon! pic.twitter.com/hhcppbJKGn

— Cinemark Theatres (@Cinemark) November 24, 2014
Y por si fuera poco, StarWars.com ha sacado una lista completa de los cines que tendrán dicho trailer: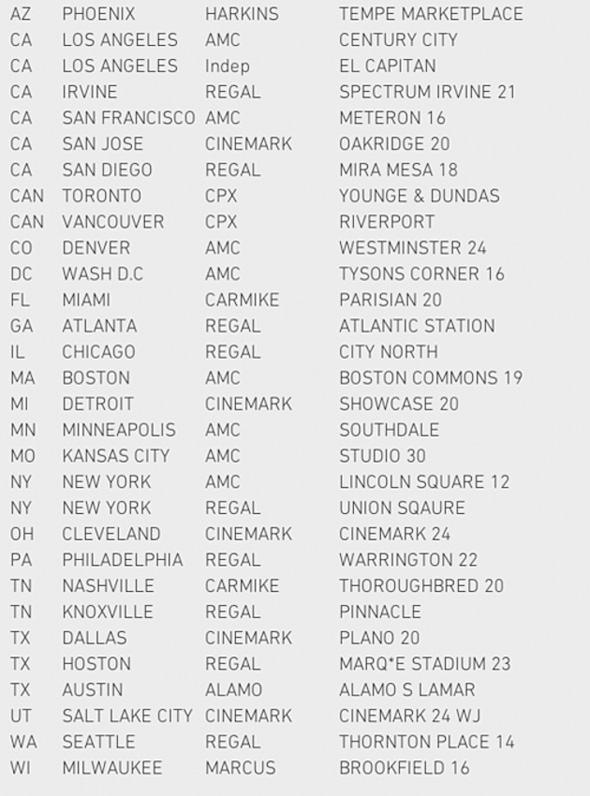 Via | FirstShowing
Tags