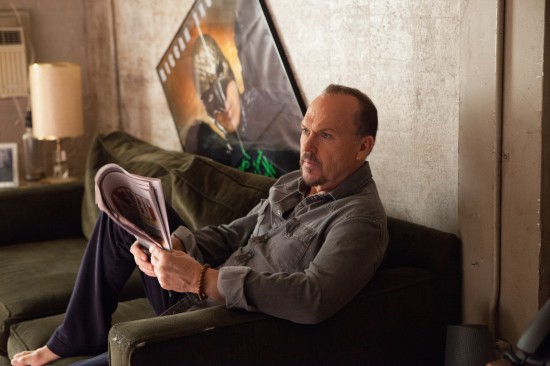 Aunque algunos críticos ya han dado 'sus premios', la carrera a los Oscars simplemente acaba de empezar. Ayer, el sindicato de Actores de USA (el Screen Actors Guild, o SAG) ha anunciado su lista de nominados para sus premios del 2015, con Birdman y House of Cards como favoritas.
Como ya se había predicho, The Theory of Everything y The Imitation Game tienen 3 nominaciones cada una. Pero Birdman las supera con 4, y Boyhood obtiene más de las esperadas con 3. Si nos vamos fuera de las principales, Jake Gyllenhaal (Nightcrawler), Jennifer Aniston (Cake), y Naomi Watts (St. Vincent) también obtienen cierto reconocimiento.
Desafortunadamente, no hay espacio para todos y Selma tiene que quedarse fuera. También se quedan fuera Unbroken, American Sniper, y A Most Violent Year. Alguno puede pensar que estas últimas 3 podrían estar en la lista para los Oscars, pero sin las nominaciones de la SAG es dificil.
En la sección de TV, Modern Family sigue partiendo la pana en comedia con 4 nominaciones, mientras House of Cards obtiene 3 en drama. Ni Mad Men ni Girls han tenido atención esta vez, y The Knick no ha pasado el corte pese a su 'pedigree'. Pero en la parte positiva, Tatiana Maslany parece que empieza a recibir cariño por Orphan Black, y Orange Is the New Black está en la lista del mejor reparto.
Pelis para Cine
Mejor Interpretación de Actor de Reparto en una Peli
Robert Duvall, The Judge
Ethan Hawke, Boyhood
Edward Norton, Birdman
Mark Ruffalo, Foxcatcher
J.K. Simmons, Whiplash
Mejor Interpretación de Actriz de Reparto en una Peli
Patricia Arquette, Boyhood
Keira Knightley, The Imitation Game
Emma Stone, Birdman
Meryl Streep, Into the Woods
Naomi Watts, St. Vincent
Mejor Interpretación de Actor Principal en una Peli
Steve Carell, Foxcatcher
Benedict Cumberbatch, The Imitation Game
Jake Gyllenhaal, Nightcrawler
Michael Keaton, Birdman
Eddie Redmayne, The Theory of Everything
Mejor Interpretación de Actriz Principal en una Peli
Jennifer Aniston, Cake
Felicity Jones, The Theory of Everything
Julianne Moore, Still Alice
Rosamund Pike, Gone Girl
Reese Witherspoon, Wild
Mejor Interpretación de Reparto en una Peli
Birdman
Boyhood
The Grand Budapest Hotel
The Imitation Game
The Theory of Everything
Programas para TV
Mejor Interpretación de Actor en Peli de TV o Miniserie
Adrien Brody, Houdini
Benedict Cumberbatch, Sherlock: His Last Vow
Richard Jenkins, Olive Kitteridge
Mark Ruffalo, The Normal Heart
Billy Bob Thornton, Fargo
Mejor Interpretación de Actriz en Peli de TV o Miniserie
Ellen Burstyn, Flowers in the Attic
Maggie Gyllenhaal, The Honorable Woman
Frances McDormand, Olive Kitteridge
Julia Roberts, The Normal Heart
Cicely Tyson, The Trip to Bountiful
Mejor Interpretación de Actor en Serie Comedia
Ty Burrell, Modern Family
Louie C.K., Louie
William H. Macy, Shameless
Jim Parsons, The Big Bang Theory
Eric Stonestreet, Modern Family
Mejor Interpretación de Actriz en Serie Comedia
Uzo Aduba, Orange Is the New Black
Julie Bowen, Modern Family
Edie Falco, Nurse Jackie,
Julia Louis-Dreyfus, Veep
Amy Poehler, Parks & Recreation
Mejor Interpretación de Reparto en Serie Comedia
The Big Bang Theory
Brooklyn Nine-Nine
Modern Family
Orange Is the New Black
Veep
Mejor Interpretación de Actriz en Serie Dramática
Claire Danes, Homeland
Viola Davis, How to Get Away With Murder
Julianna Margulies, The Good Wife
Tatiana Maslany, Orphan Black
Maggie Smith, Downton Abbey
Robin Wright, House of Cards
Mejor Interpretación de Actor en Serie Dramática
Steve Buscemi, Boardwalk Empire
Peter Dinklage, Game of Thrones
Woody Harrelson, True Detective
Matthew McConaughey, True Detective
Kevin Spacey, House of Cards
Mejor Interpretación de Reparto en Serie Dramática
Boardwalk Empire
Downton Abbey
Game of Thrones
Homeland
House of Cards
Premio SAG al Mejor Reparto de Dobles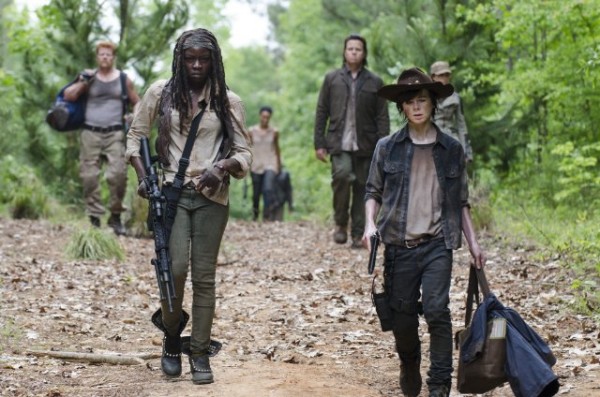 Mejor Acción de un Reparto de Dobles en Peli
"FURY" (Columbia Pictures)
"GET ON UP" (Universal Pictures)
"THE HOBBIT: THE BATTLE OF THE FIVE ARMIES" (Warner Bros. Pictures)
"UNBROKEN" (Universal Pictures)
"X-MEN: DAYS OF FUTURE PAST" (20th Century Fox)
Mejor Acción de un Reparto de Dobles en Serie Comédia o Dramática (6 nominados)
"24: LIVE ANOTHER DAY" (FOX)
"BOARDWALK EMPIRE" (HBO)
"GAME OF THRONES" (HBO)
"HOMELAND" (Showtime)
"SONS OF ANARCHY" (FX)
"THE WALKING DEAD" (AMC)
Premio a Toda una Vida
DEBBIE REYNOLDS
Tags